A Career in digital marketing unlike other traditional Careers isn't a straight path with clearly defined milestones. This is because of the nature of the Digital landscape and the internet of things, Digital marketers rely on. A marketer learning the basics of Marketing and product position must learn how each digital platform works and how to optimize each of these platforms. A digital marketer has to understand SEO, SEM, email marketing etc and how the knowledge of Marketing and Brand management will apply to each unique platform.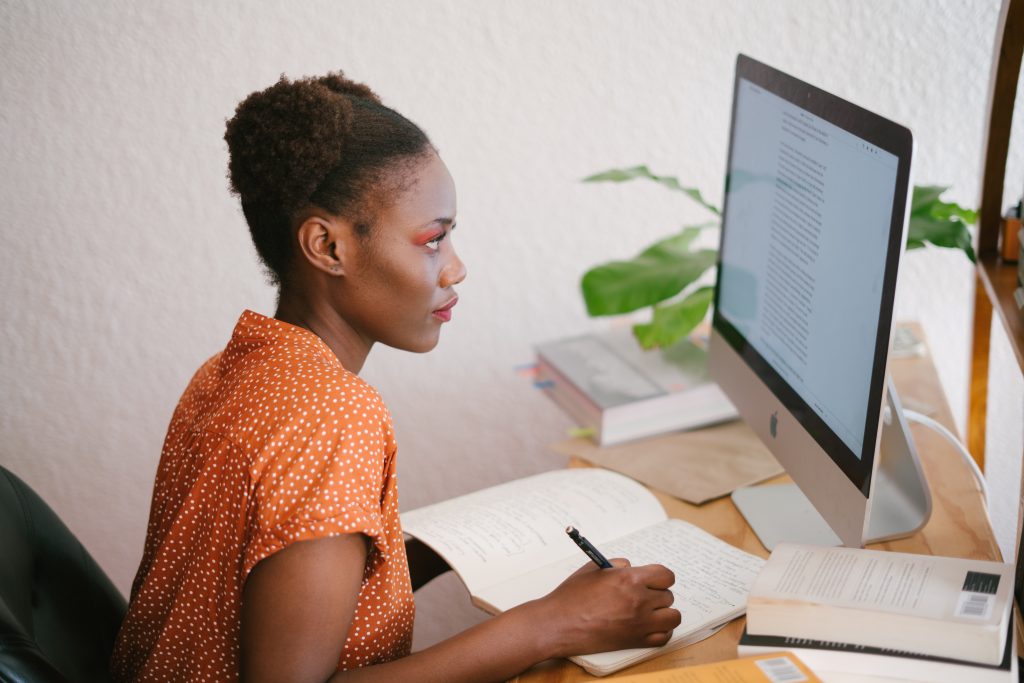 Like many digitally dependent Careers, the barrier to entry is relatively low and this opens up a world of possibilities for disenfranchised groups of people, and even non-marketing personnel to take up some of these functions within their organisation. The ease of entry is also the reason why specialisation takes time.
To become a great digital marketer one has to spend time in practice, working on different projects, learning how algorithms are changing and ultimately specializing in an aspect or two in digital marketing to really add value to your clients or company- depending on if you will be an independent freelance consultant or if you would be working with a company.
Here are 6 platforms to kick-start a career in Digital Marketing and to specialize in certain parts of digital marketing that will give you an edge as an African professional looking to upskill and level up
Where else to begin your journey into digital marketing on Google? With over a billion search queries a day across the world the Largest search engine has put together a series of free and paid courses to help people transition into more tech roles. One of the free courses offered is the Fundamentals of Digital Marketing course which comes with a free certificate.
The course comprises 26 Modules that cover how to get a Business online using Google Business Profile for local SEO and running SEM campaigns using Google Ads.
Google, works in conjunction with Coursera to offer other specialized courses for more experienced professionals and in-depth exploration of the subject matter.
The Meta Blueprint certification is amongst the highest digital marketing certification any digital Marketing professional can have. For the Meta Blueprint, there are 9 paid certifications across 9 different aspects of Digital Marketing on the platform and across platforms. These paid certifications are- Digital Marketing Associate, Marketing Developer, Marketing Science professional, Media Buying professional, Community Manager, Media planning professional, Advertising API developer, Creative strategy professional, and Advanced marketing professional.
Although these certifications are paid for the course offered for these certifications are free and you can use them to brush up on your knowledge.
Like Meta Blueprint, LinkedIn learning is the platform developed by LinkedIn to fully cater to the growing demographic of young digitally savvy professionals. Like Udemy and other e-learning platforms, LinkedIn learning offers a wide range of certified courses ranging from Beginners to Professionals. Because LinkedIn Learning is a LinkedIn product syncing it with your LinkedIn and optimizing your job search based on your qualifications becomes easier.
The certification offered by these courses, especially its Marketing courses gives you a competitive edge in managing the LinkedIn community and Marketing strategy using LinkedIn's hyper-targeted audience of Business professionals.
Udemy is arguably the most popular online learning platform for a plethora of courses for online learning. Udemy offers a range of paid courses for Digital marketing professionals. Udemy is a great place to begin exploring digital marketing. Udemy also allows for payment in local African currencies and relieves the pressure of paying in foreign currency. Udemy, is the Amazon for online courses, with a wide range of lessons offered with a variety of prices and length of course that fits well into a tight schedule.
Udemy also partners with many businesses through its Udemy Business product catering to the Staff of companies.
Coursera has built one of the largest collections of online School certified courses for Professionals to upskill. Coursera has some of the best online University courses for professionals looking for more in-depth and specialized programs tailored to busy professional schedules and to help in specialization or expanding your knowledge about things. Coursera has a growing community of learners and Alumni who offer great insights into navigating the courses. In addition to this community, Coursera works with leading brands to offer Staff Education for specific roles within the Business.
Coursera offers a range of short and free Digital Marketing Courses on its platform; it also offers longer Premium courses with more hands-on experience from its, facilitators, to give a more Academic feel to its products.
Simplilearn like Udemy, Simplilearn offers a wide range of digital courses. What differentiates Simplilearn, are the live classes it hosts on Youtube. Simplilearn offers a lot of free resources on its Youtube channel. Simplilearn like Coursera, partners with many Universities across the world.
Simplilearn offers courses designed for professionals looking to advance in their specific fields. Simplilearn offers client support for employee and team training solutions that allow companies to curate necessary staff training and upskilling opportunities for their staff to offer better value.
For Premium, mini-courses and degrees in Marketing and other verticals look no further than CXL. Unlike other e-learning platforms CXL, is your digital marketing University with access to some of the highest levels of lectures in Content marketing, SEO, User research Email marketing, A/B testing etc.
Compared to other learning platforms, CXL is a premium service and costs significantly more and this is because of the richness of its learning modulus and teaching scheme